Another new addition to CASCO's fully automatic operation lines. Recently, CASCO successfully won the tender for the first phase of Xi'an Metro Line 16, which will be the first fully automatic operation line in Northwest China reaching the highest automation level (GoA4) and the second urban rail line of CASCO in Xi'an.
In Xi'an Metro Line 16 Phase 1, CASCO will not only undertake the coherent coordination of the entire project, but will also provide consulting services throughout the project. In the implementation stage of core equipment system, we are committed to promoting the coordinated operation of signaling, vehicle, integrated monitoring, communication, platform door, among others, and providing full consulting services in the project preparation stage, operation preparation stage, initial stage of trial operation and the stage of post setting & follow-up training of operation personnel, breaking the previous mode of non-uniform construction and operation requirements and poor connection, so as to better meet the construction and operation requirements of unmanned driving.
Xi'an Metro Line 16 is a north-south rail transit backbone in Xixian New Area, with a total line length of about 67.1km. The whole line is planned to be built in three phases, of which the first phase is 15.051km long with 9 stations, two of which can be interchanged with Xi'an Metro Line 1 and Line 5 in the future.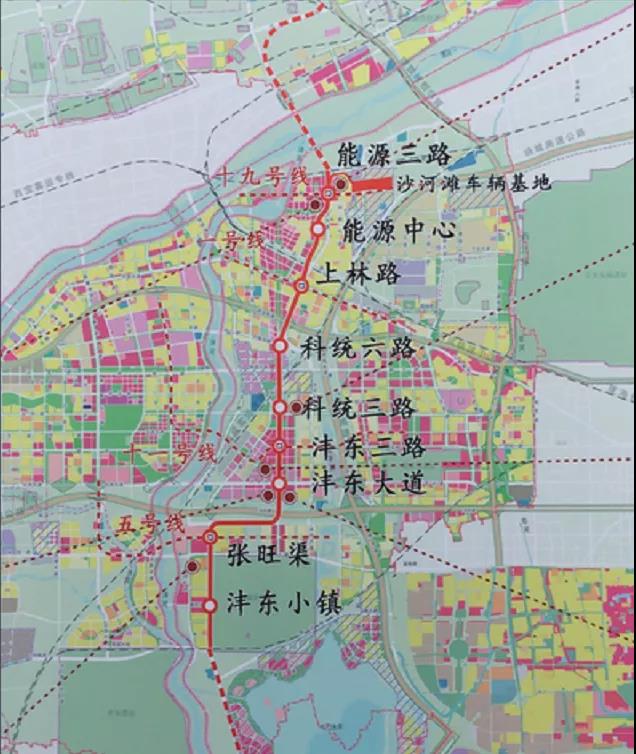 Xi'an Line 16 Phase I Line Route: Xi'an Evening News
Xi'an Metro Line 16 runs through the north-south development axis of Xixian New Area and will link up a number of important nodes such as Fenghe Golden Bay, the central business district of the new center of Greater Xi'an, Silk Road International Center and OCT Happy Valley, which is of great significance in optimizing the development pattern of Greater Xi'an and promoting the integration process of Xixian.
Xixian New Area is a national-level new area featuring innovative urban development mode, charged with the glorious task of creating "an important foothold for the Silk Road Economic Belt, an important hub for opening up to the west region, a new engine for western development, and an example of new urbanization with Chinese characteristics". In recent years, Xixian New Area has been putting transportation in a strategic position of priority development and is committed to speeding up the construction of urban rail transit.
As a strategic partner of Xixian New Area, CASCO will continue to implement the vision of cooperation, and with mature and stable products and rich project experience, help Xixian New Area step into the era of intelligent rail transportation and speed up the construction of the new center of Greater Xi'an.