The annual RT Forum was held in Suzhou from May 19 to 21 as scheduled, gathering more than 1,500 industry pioneers, experts and scholars of urban rail transit. CASCO was invited to attend the event, showcasing its latest products and technical solutions at the conference, and delivered a brilliant speech to communicate with industry elites on industry developments, cooperation, and high-quality development of urban rail transit.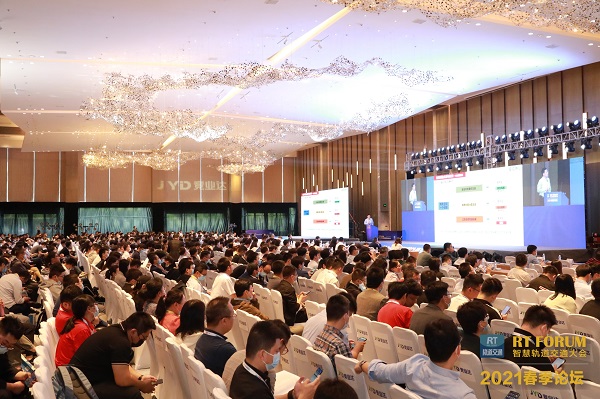 Conference site
Themed "providing intelligent engine for high-quality development of urban rail transit", this conference deeply discussed new ideas and solutions on how intelligent and information technologies will promote the development of urban rail transit under the situation of "building national strength in transportation through developing urban rail transit", and sparked lively discussions on frontier views and the latest technical exchanges.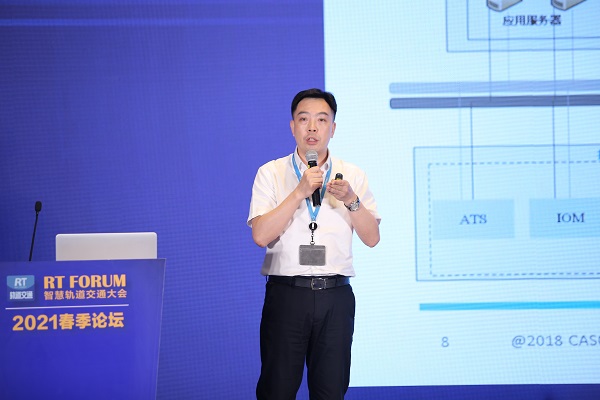 Keynote speech by Hu Enhua, Technical Director of CASCO
At the Intelligent Operation and Maintenance and Health Management Forum, Hu Enhua, Technical Director of CASCO, gave a keynote speech entitled Application and Innovation of Vehicle Dispatching in Automatic Operation Lines. In response to the need of automatic operation lines for vehicle dispatching command and maintenance management, he proposed a vehicle dispatching system that integrates comprehensive supervision, precise control, intelligent localization, and efficient decision-making of vehicles. Hu also shared application cases of relevant projects, contributing thoughts to the construction of fully automatic operation projects with more accurate control, more intelligent maintenance, and smoother linkage.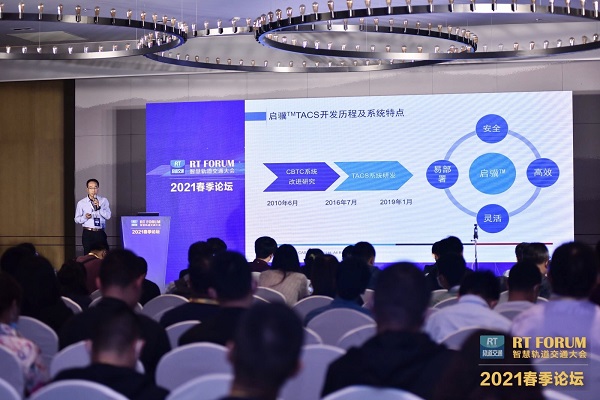 Keynote speech by Chen Shaowen, CASCO's System Architect
At the Fully Automatic Operation Forum, CASCO's System Architect Chen Shaowen delivered a keynote speech on TRANAVI Qiji™ TACS and its Application in Automatic Operation Systems, which attracted a lot of attention from the attendees.
Through three key innovations of platform optimization, system simplification and resource refinement, the TRANAVI Qiji™ Train Autonomous Circumambulation System (TACS) can realize autonomous resource management and active interval protection for trains, simplify the system structure, handle the complexity of functional applications with simplicity, and provide whole-course and all-round security protection. Compared with the conventional communication-based train control (CBTC) system, trains appying TACS have a smaller headway, greater capacity, and more flexibility under the same conditions. In view of the above characteristics, Chen Shaowen analyzed in detail the applicability of TRANAVI Qiji™ and introduced CASCO's practice cases in combination with the characteristics of newly-built, renovated and municipal lines applying fully automatic operation.
To build national strength in transportation, urban rail transit must come to the front. In the first year of the 14th Five-Year Plan, the country is vigorously promoting the construction of new infrastructure and smart cities. As a member who advances and practices smart urban rail transit, CASCO will continue to give full play to its superiority as an industry leader, deeply explore the frontier technology of smart urban rail transit, and fully boost the transformation and upgrading of the urban rail transit industry.