In order to strengthen the understanding of subordinate enterprises and give full play to the board of directors' functions of "setting strategies, making decisions and preventing risks", the non-executive directors of CRSC and other members visited CASCO for research and guidance on the morning of May 25.
The non-executive directors and their party first visited CASCO Shanghai Engineering Research Center of Driverless Train Control of Urban Guided Transport, which is the industry's first "AI+ Rail Transit" intelligent urban rail comprehensive research platform. The directors listened to the current research and development of the basic technology and the next generation of system, and observed the operation of the intelligent scene verification platform based on digital twins. Also, they investigated intelligent dispatching, intelligent operation and maintenance, intelligent station, intelligent depot and other systems in the control center, station, platform, train and other areas, and experienced the fully automatic operation 2.0 system which is centered on passenger travel service. The directors also observed the testing and verification of Shenzhen Line 20, the first train operation system based on train-to-train communication (TACS TRANAVI QijiTM) with commercial contract in China, and the verification platform of STCS signaling system for commuter rails. They highly evaluated CASCO's achievements in the field of rail transit and its continuous development in technological innovation.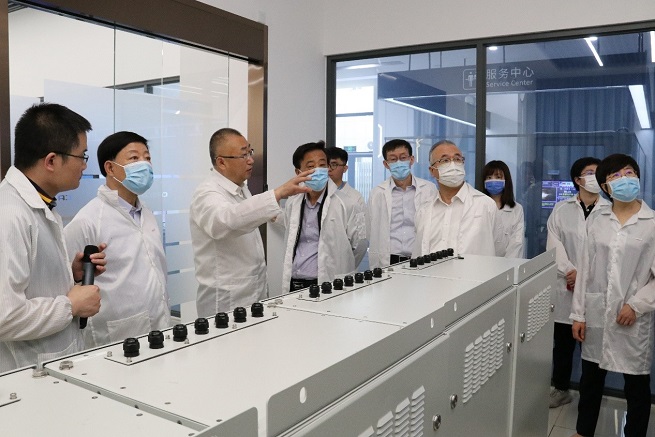 Non-Executive directors of CRSC visit CASCO lab
After that, they listened carefully to the introduction of the company and had a discussion with the senior executives attending the meeting. The directors asked questions about the growth process, structure, operation and management, business development, risk management and control, talent team building and other aspects of the joint venture, and they emphasized that under the increasingly complex international situation, CASCO, as a joint venture, has natural advantages in that it can make better use of external resources, play the role of a joint venture, focus on solving the problem of "being hit in the throat", and strive to move towards the top in its own field. In addition, it is suggested that CASCO should consider increasing cross-industry exchanges, including communication on cutting-edge technologies such as unmanned driving in the automobile industry, strengthening cooperation with automation and intelligence in related industries, so as to better expand the boundaries of technologies and ensure the advancement of technologies.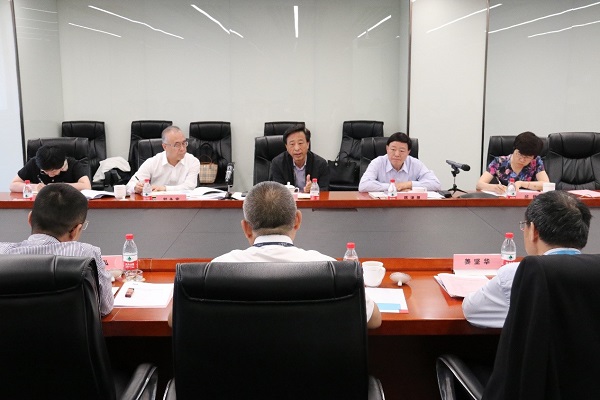 Non-Executive directors of CRSC exchange ideas with CASCO executives
President Yang Haidong thanked the directors for their opinions and suggestions. He said that CASCO will further free and open the mind, continue to strengthen communication with the outside, explore industrial diversification, maintain innovation leadership, implement relevant work, and continue to promote the further high-quality development of the company.
Qiu Wei, secretary of the board of directors of CRSC, and relevant personnel from the board office accompanied the investigation.