On the afternoon of March 11, Wu Qing, member of the Standing Committee of Shanghai Municipal Committee and vice mayor, visited CASCO for research and guidance, accompanied by Wu Jincheng, director of Municipal Economic and Information Commission, Yu Yong, secretary of Jing'an District Party Committee, Wang Hua, deputy secretary of District Party Committee and district mayor, and comrades in charge of Information Promotion Department of Municipal Economic and Information Commission and Shibei Hi-Tech Park.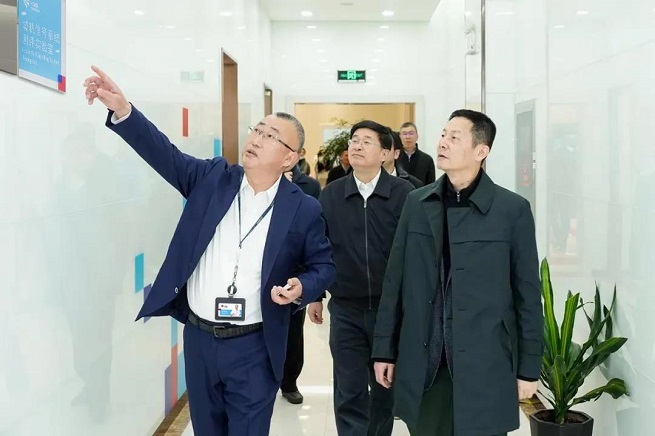 Vice Mayor Wu Qing visiting CASCO for study and guidance
After visiting CASCO's Shanghai Engineering Research Center of Driverless Train Control of Urban Guided Transport and watching the digital transformation application demonstration in urban rail transit, Vice Mayor Wu Qing and his colleagues fully recognized CASCO's relentless efforts in technological innovation.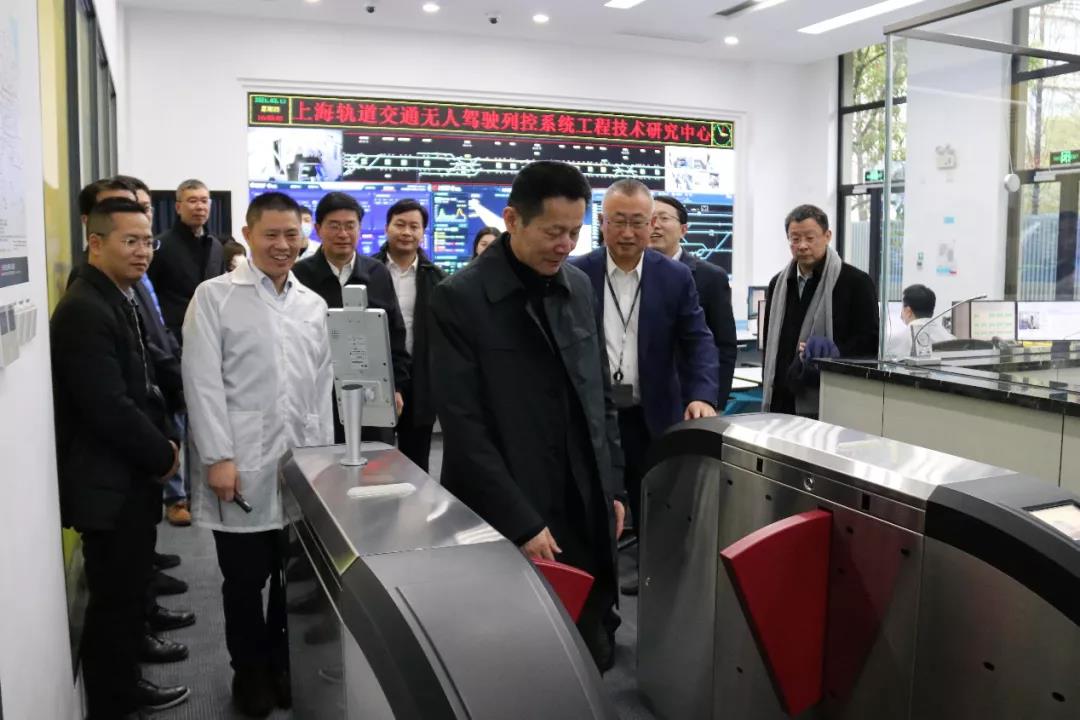 Government leaders visiting the engineering research center of driverless train control
He experienced at first hand the company's fully automatic operation train simulator, and spoke highly of its work on launching the future-oriented Fully Automatic Operation System 2.0 for Smart Metro, as well as its support for creating a more efficient and intelligent travel experience and promoting the urban digital transformation.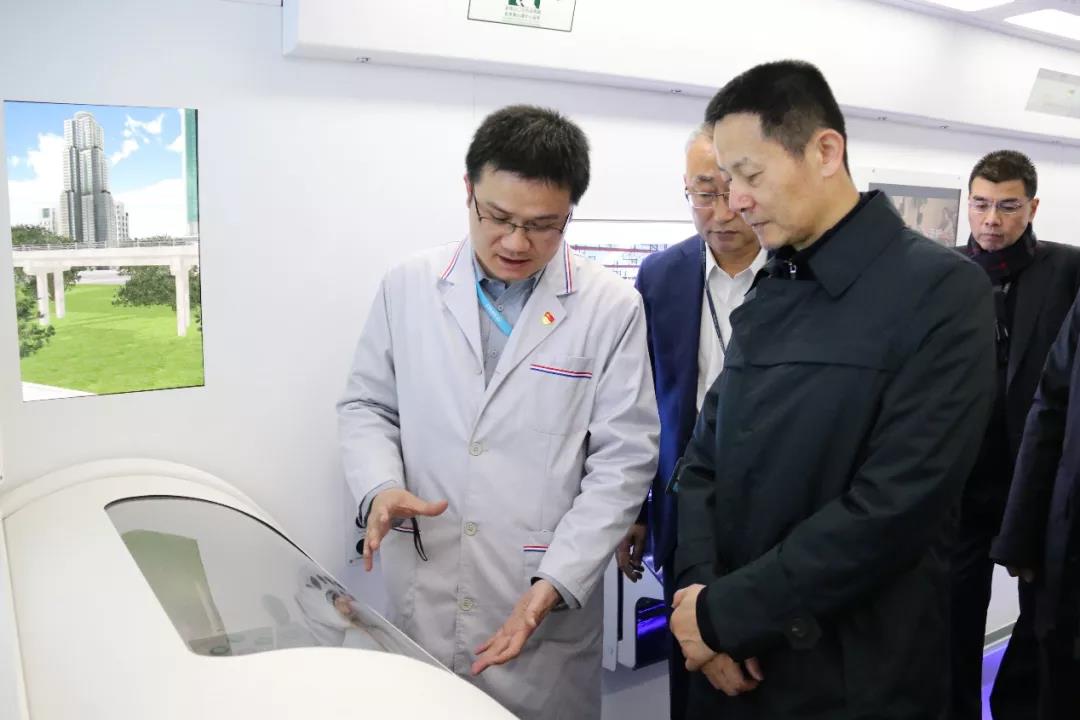 Vice Mayor Wu experiencing fully automatic operation train simulator
After that, Vice Mayor Wu Qing and his colleagues went to Shibei Hi-Tech Park and had a discussion with the relevant enterprises in the park. CASCO reported the company's practical situations in business operation and development, stressing on the innovative achievements it had made in digital transformation of the rail transit industry.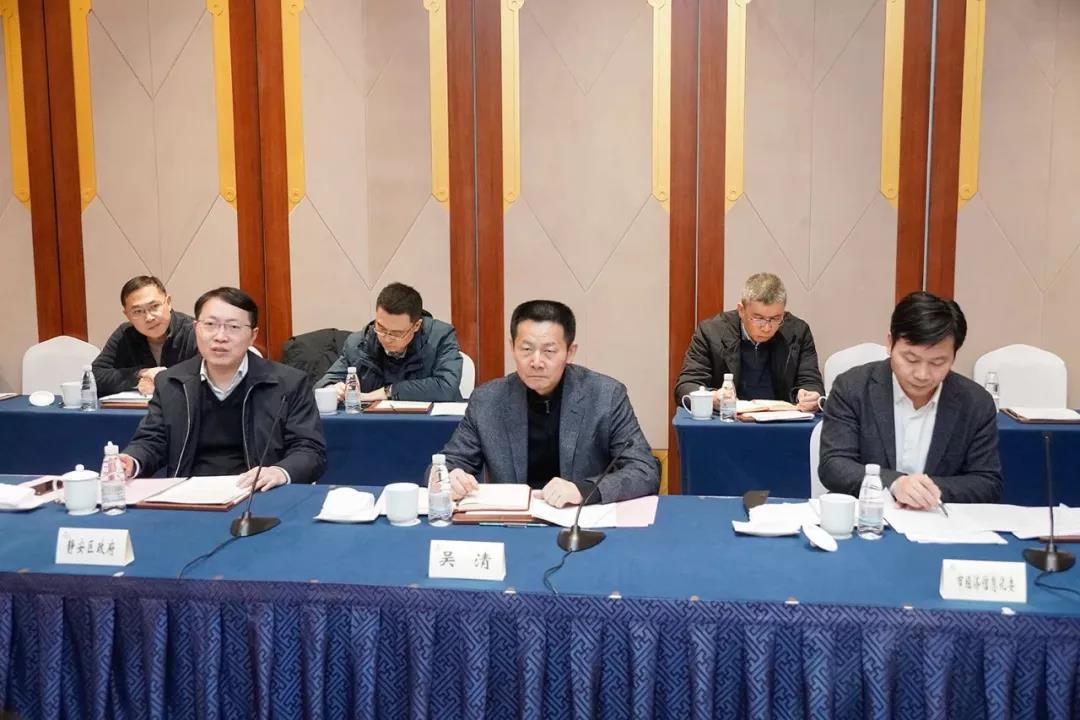 Vice Mayor Wu Qing speaking at the symposium
After listening to the speeches of the present representatives, Vice Mayor Wu Qing acknowledged the positive attitude of the enterprises in the park in vigorously advancing the pilot demonstration program in digital transformation and the innovative results they had achieved. He pointed out that, first, we shall work hard to promote the industrialization of digital technologies and the digitization of industries, allow enterprises to fully take initiative as market entities, and strengthen the supporting and empowering role of the hub and platform enterprises. Second, we shall accelerate establishing a regional benchmark model for digital transformation. To this end, the Shibei Hi-Tech Park, as an important carrier, should identify the key points to focus its strength, use digital means to further improve its level of service, and work to create a high-quality industrial ecosystem. Third, we shall pay attention to the cultivation of data elements market, give full play to Shanghai's advantages in opening-up and commercial application of public data, actively explore the circulation and application of data elements, and enhance infrastructure construction related to data security. Fourth, we shall work to speed up the blockchain technology innovation and application, strengthen the leading industry enterprises' driving role, highlight the cluster effect, form new features of the park, build an industry functional platform, and deeply participate in the setup of industry standards and specifications.