On November 7, the The 4th Smart Transportation and Logistics Fair and Forum for the Middle East and Africa (TransMEA 2021) organized by the Ministry of Transport of Egypt was officially opened at the Egypt International Exhibition Centre, New Cairo. Egyptian President Al-Sisi presented at the inaugural ceremony to deliver a speech. The event attracted about 250 company exhibitors from 20 countries and regions. CASCO attended the 4-day grand meeting of the industry.
As a comprehensive rail transit control system integrator involved in the business of both state-owned railway and urban rail transit, CASCO exhibited varieties of signaling products and rail transit control system solutions at the TransMEA 2021, which fully demonstrated CASCO's strong technical background and industry-leading market share. During the TransMEA 2021,CASCO booth was inundated with customers because numerous practitioners in the industry and media reporters were attracted by CASCO's remarkable performance.
Overview of CASCO's Booth
In 2019, CASCO succeeded in signing a contract for the 10th of Ramadan Railway Project in Egypt, which was a significant breakthrough in foraying into countries along the "Belt and Road Initiative". 10th of Ramadan Railway is a light rail route connecting downtown Cairo, 10th of Ramadan and the new administrative capital, with a full length of 68.62km and 12 stations, where CASCO CBTC signaling system solutions is adopted. At present, the project is progressing well, whose Phase I project is expected to be completed in the next year. Upon the completion, it will inject new impetus for the urban development in ancient Egypt, and serve as a quintessence in the Middle East, Arab world and African countries.
After years of in-depth development of overseas market, CASCO has achieved remarkable achievements and become the pioneer force of Chinese rail transit control system at abroad. CASCO has made contributions to numerous typical project achievements, including the safe and reliable control system solutions and full-life-cycle services of rail transit projects successively completed in many countries and regions, such as Pakistan, Uzbekistan, Ethiopia, Nigeria, Australia and Djibouti, and actively participated in the underway projects in Egypt, Bangladesh, Thailand, Mexico, Laos, etc.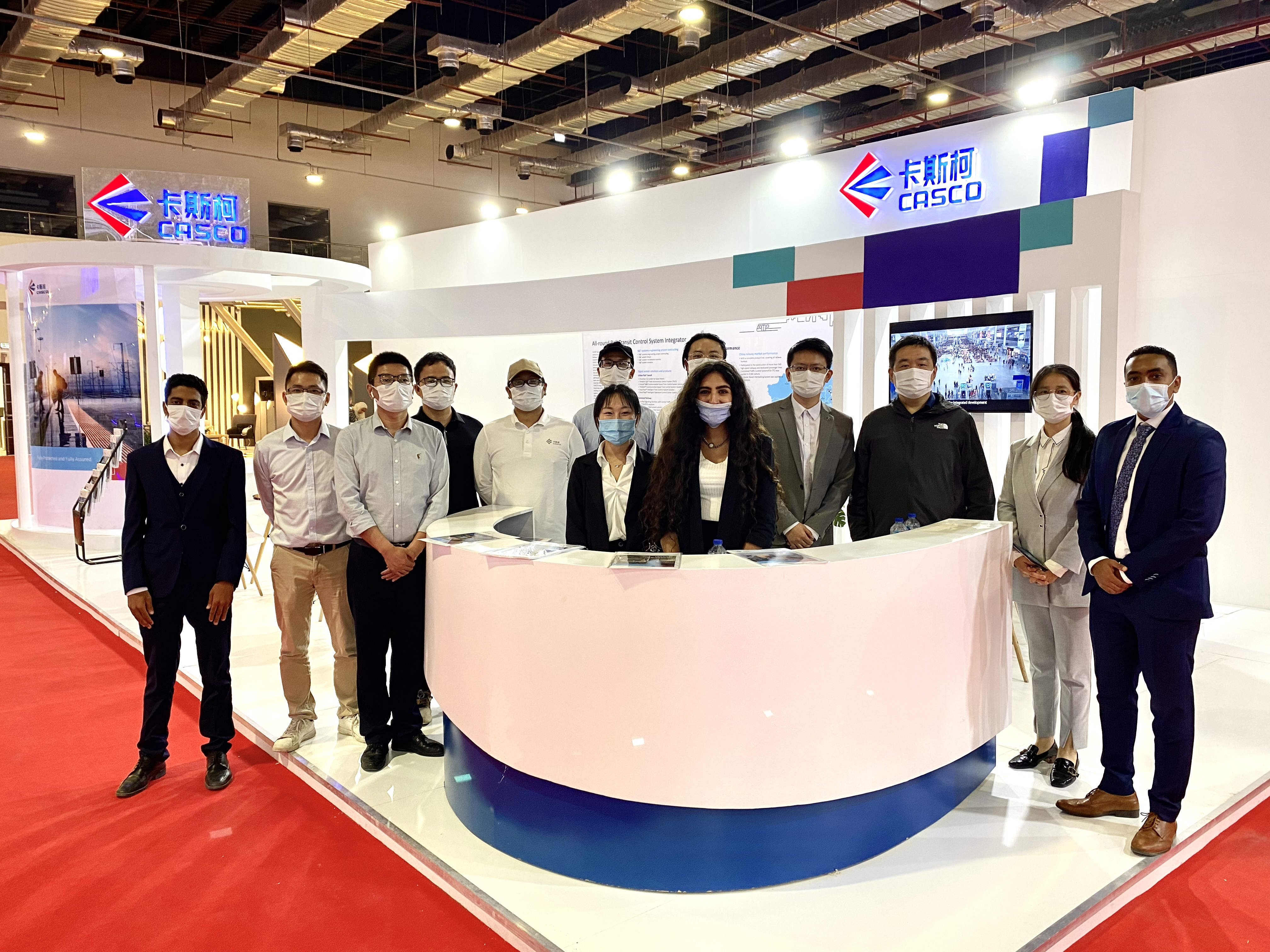 CASCO participants in TransMEA 2021
TransMEA 2021 marked CASCO's first attempt to independently participate in exhibition overseas and its first participation in an industry exhibition in Egypt after getting involved in the construction of the 10th of Ramadan City Railway, which promoted CASCO's following business expansion in Africa. In the future, CASCO will continue to seize the opportunity of the "Belt and Road Initiative", vigorously explore overseas markets, and bring Chinese rail transit technology, equipment and services to a broader stage.